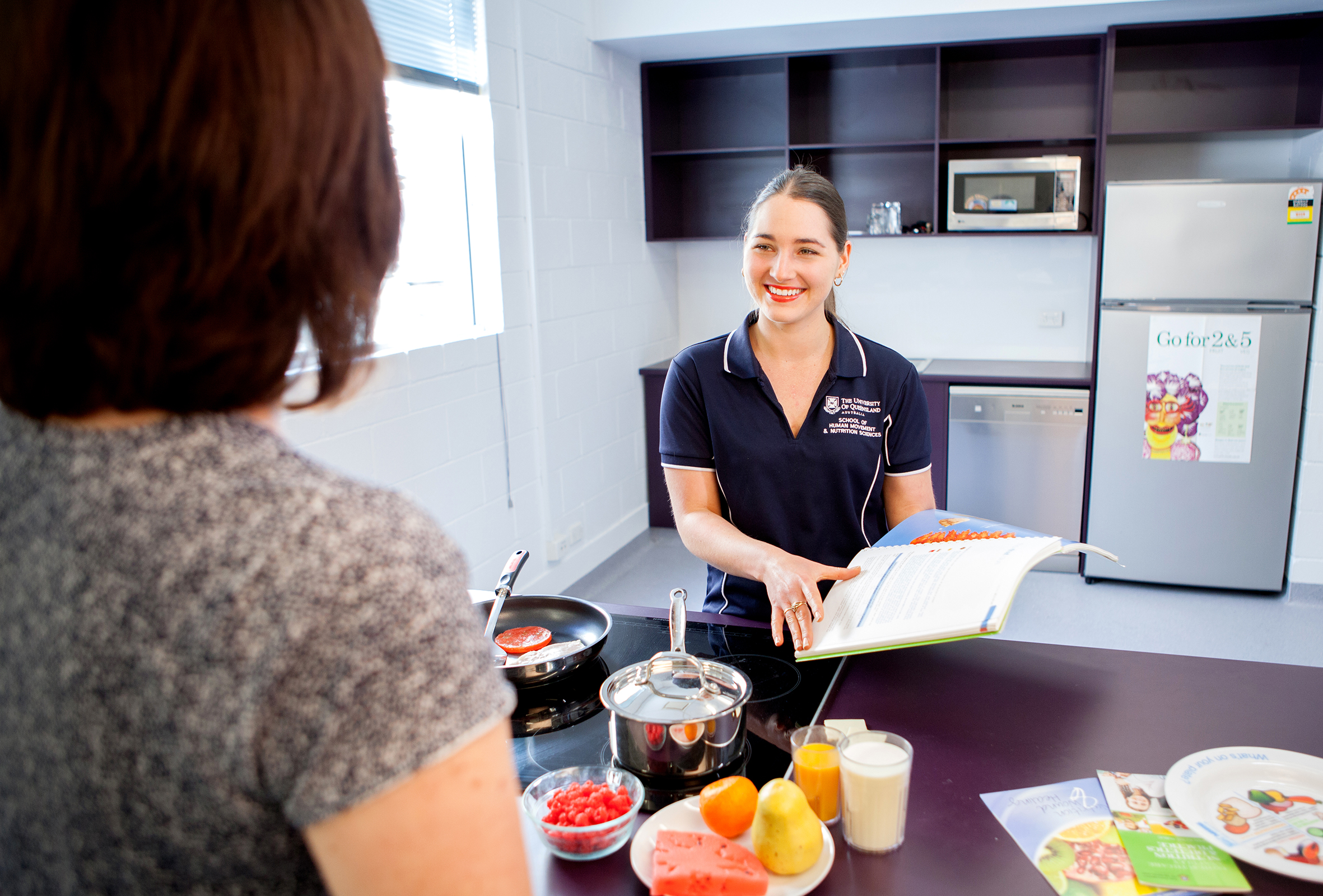 UQ Nutrition and Dietetics Practice offers a full range of professional services to the general public as well as students and staff at The University of Queensland.
AS A RESPONSE TO COVID-19, CONSULTATIONS ARE CURRENTLY BEING CONDUCTED VIA TELEPHONE CONFERENCE OR SKYPE/ZOOM.
The practice offers expert nutrition and dietary advice to treat and manage a range of health conditions, as well as those seeking to improve their general health and well-being.
The practice aims to deliver a patient-centred service with a commitment to helping our clients meet their individual needs and personal goals. Our dietitians take into account each clients medical and personal circumstances to recommend the most appropriate and realistic treatment plan.
Services are delivered by postgraduate UQ Master of Dietetics Studies students under the supervision of a fully qualified Accredited Practising Dietitian (APD).