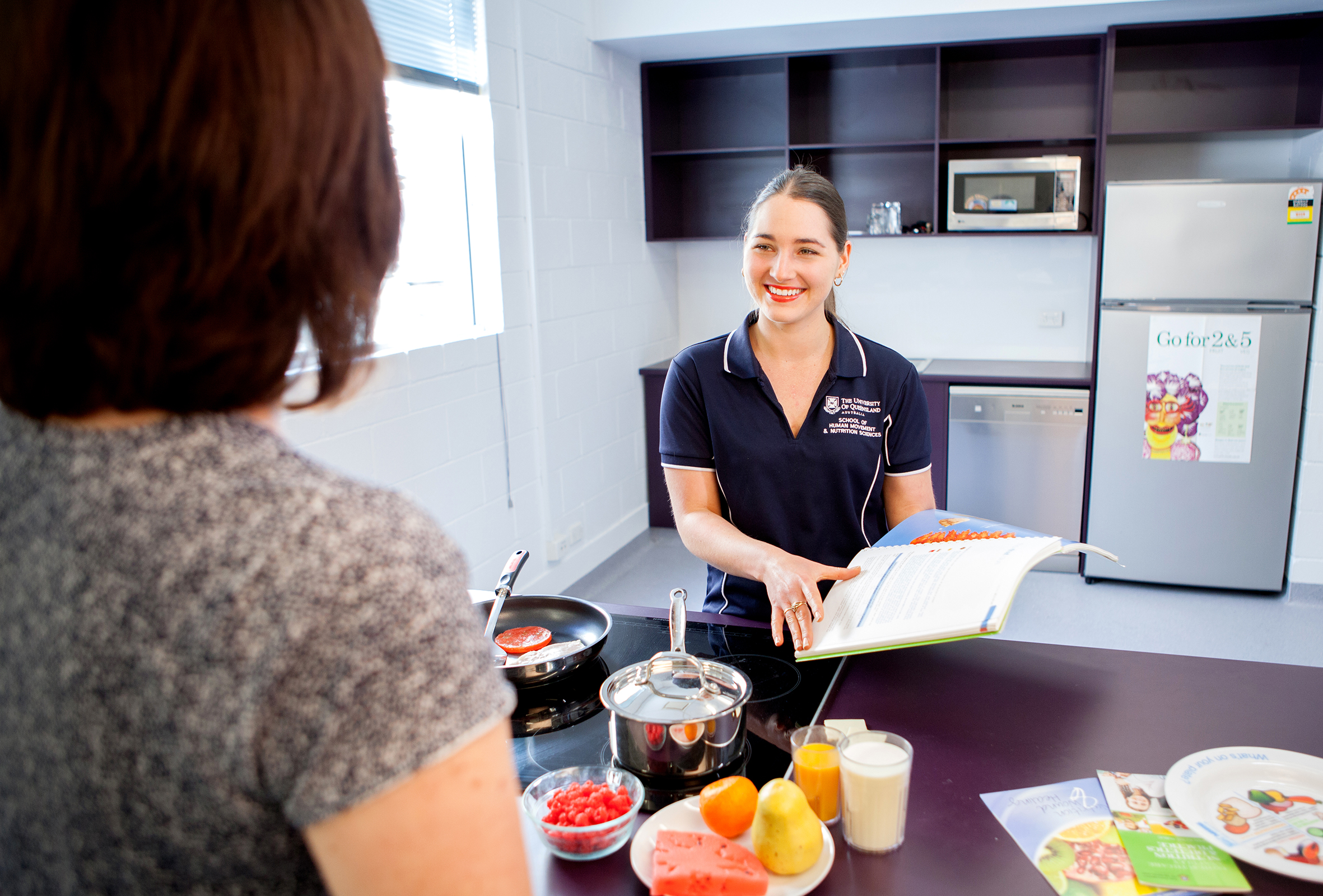 UQ Nutrition and Dietetics Clinic is now closed for 2020 but is taking waitlist preferences for February and March 2021. Please complete the below form and we will be intouch next year to confirm your booking. 
COVID19 UPDATE: CONSULTATIONS ARE NOW AVAILABLE FACE-TO-FACE OR VIA TELEPHONE OR ONLINE VIDEO CONFERENCE USING ZOOM  
UQ's Nutrition and Dietetics Clinic aims to deliver a client-centred service with a commitment to helping our clients meet their individual needs and personal goals. Our clinic student dietitians consider each clients medical and personal circumstances to recommend the most appropriate and realistic treatment plan.   
We offer expert nutrition and dietary advice to manage a range of health conditions, as well as for those seeking learn more about how food can improve their health and well-being.  
Services are delivered by postgraduate students under the supervision of a fully qualified Accredited Practising Dietitian (APD).