UQ Exercise Physiology Clinics provide specialised clinical exercise and lifestyle interventions for people at high-risk of developing, or with existing chronic disease, injury or medical conditions.
UQ Exercise Physiology Clinics involve participation by students studying a degree in Clinical Exercise Physiology within the School of Human Movement and Nutrition Sciences. All students and clients are supervised by fully qualified and accredited Exercise Physiologists.
The services we offer can help clients with a range of conditions such as cardiovascular disease, diabetes, osteoporosis, mental health problems, cancer, arthritis, pulmonary disease and more.
Exercise is medicine
We believe that exercise is medicine and prescribe exercise to treat and prevent health conditions in the same way a doctor might prescribe medication.
See the ESSA website for more information on how an Exercise Physiologist can help! 
UQ Centre for Exercise and Healthy Brain Ageing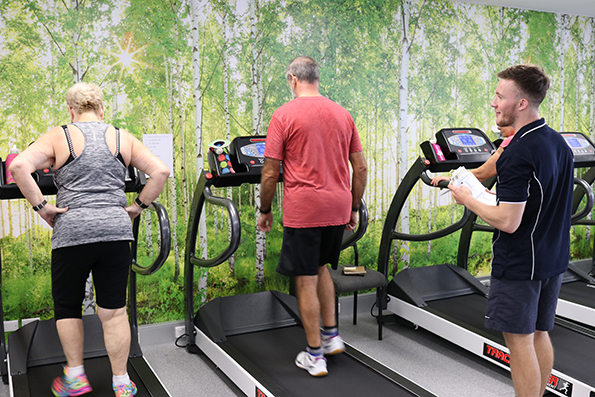 The Centre for Exercise and Healthy Brain Ageing is the UQ hub for a world leading research project investigating the effects of exercise on cognition in older adults.
Supported by the Stafford Fox Medical Research Foundation and housed within the School of Human Movement and Nutrition Sciences, this QBI shared facility enables multidisciplinary collaboration in a contemporary space.
UQ staff with specialist expertise from the Queensland Brain Institute, Centre for Advanced Imaging, and School of Human Movement and Nutrition Sciences are addressing pertinent research questions around exercise and cognitive health in adults aged 65 – 85 years.
Utilising the most advanced technology available, the Healthy Brain Ageing Team are conducting a human study from the Centre – 'Optimising exercise for cognitive function in older adults'.
Expressions of Interest:
Please register your interest through our online form or email healthybrains@uq.edu.au 
For more information about the program visit: qbi.uq.edu.au/study-exercise-and-cognition-older-adults 
Exercise Clinic for Men and Women with Previous Diagnosis of Cancer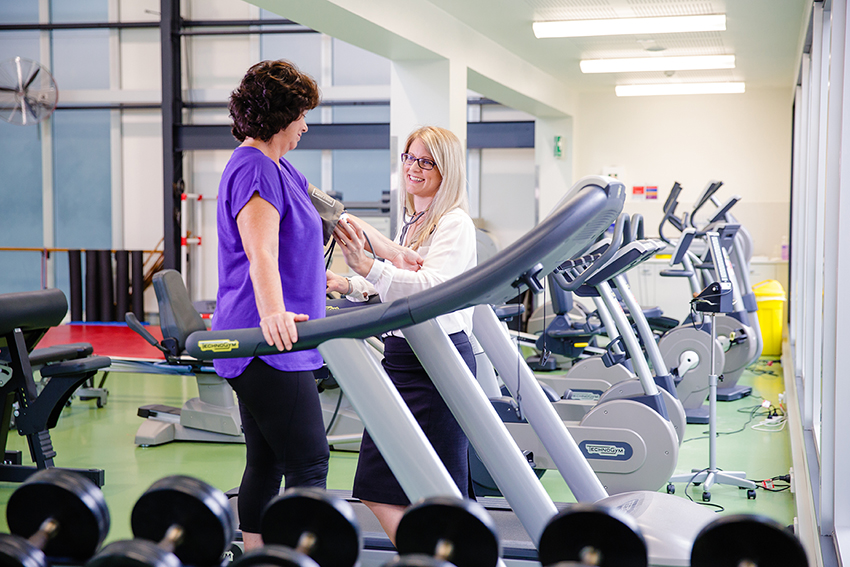 The Exercise Clinic for People with Cancer is an exercise program facilitated by final year Clinical Exercise Physiology students which is specifically designed for men and women with a previous diagnosis of cancer.
The goal of the clinic is to encourage physical activity and help participants incorporate exercise into their long-term treatment plans.
The program is held in April-May each year, is FREE and includes at least:
Two assessments of aerobic fitness, muscle strength, blood pressure, heart rate, balance and flexibility.
Four individualised exercise sessions supervised by accredited exercise physiologists to train strength, aerobic fitness, balance and the pelvic floor.
A personalised home exercise program which will provide guidance for ongoing home-based exercise.
Participants are asked to attend a one-hour session, weekly, for six weeks.
Sessions will take place in a private, fully equipped gym operated by The University of Queensland.
Participants are required to obtain a letter from their physician (template provided) to obtain relevant information to assist with exercise testing and prescription.
Free parking will be available for all sessions.
For more information or to express your interest for the upcoming clinic please contact: Kirsten Adlard via email k.adlard@uq.edu.au or phone 0421 011 511.
See the ESSA website for more information on how an Exercise Physiologist can help! https://www.essa.org.au/essa-me/how-can-an-accredited-exercise-physiologist-help/
Exercise Intervention for people with Musculoskeletal injuries and conditions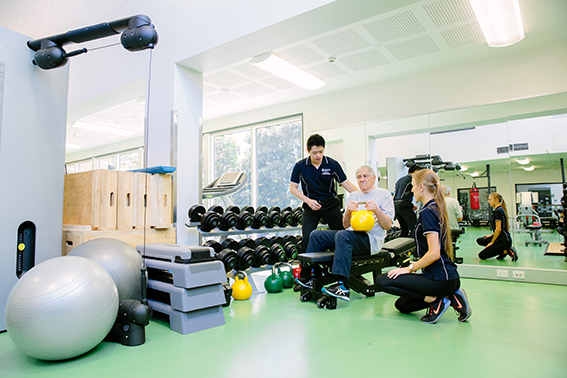 Students undertaking a degree in Clinical Exercise Physiology need willing participants for a 6-week exercise program as an academic requirement before commencing their external placements. The free program will be suitable for people who have previously had low back pain, or have chronic shoulder, hip or knee pain that they are interested in addressing through exercise and physical activity.  
The program will offer clients an assessment, an exercise intervention and prevention solutions to their musculoskeletal issues.
"The program is an essential learning opportunity for our students. The students will conduct an initial assessment, and an individualised exercise rehabilitation program which will consider the client's occupation and recreational activities", said Emma Beckman, course coordinator.
This service will be conducted by 3rd year undergraduate and master's students studying a degree in Clinical Exercise Physiology, under the supervision of experienced clinical staff.
Clients of all ages are welcome. The Program will commence the week of the 20th of April and will run for 6 weeks.
Places are limited, so register your interest immediately.
Clinic information:
When: Clients attend 1 hour a week (the same session each week) and may sign up for either:
Wednesday 4-5pm
Wednesday 5-6pm
Thursday 5-6pm
Thursday 6-7pm
Friday 1-2pm
Friday 2-3pm
Friday 4-5pm
Friday 5-6pm
Where: Room 224, Connell Building (#26), UQ St Lucia
More information on 'How a Clinical Exercise Physiologist can help!'