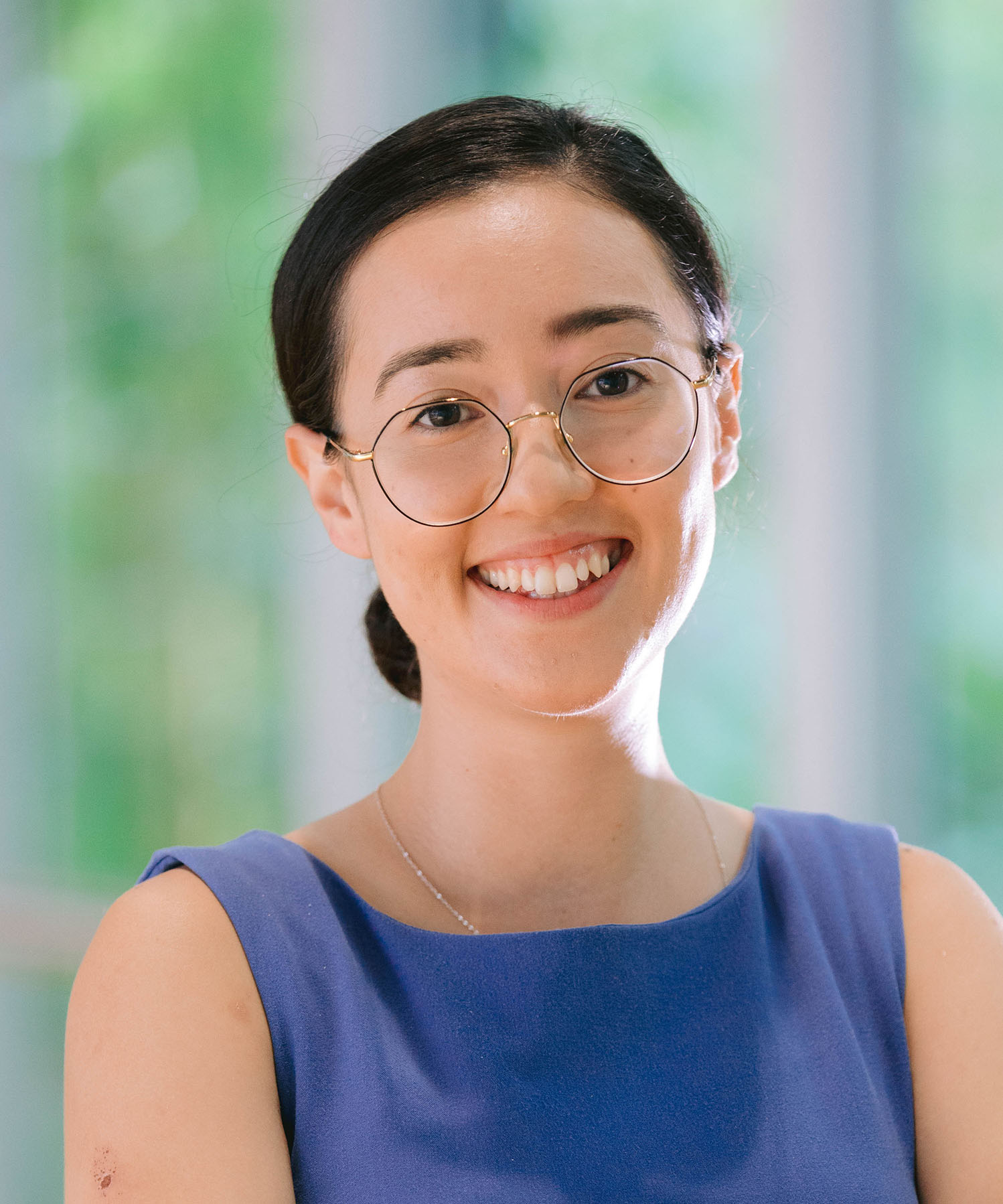 Each month we shine the spotlight on a HDR (Higher Degree by Research) student within the School of Human Movement and Nutrition Sciences. 
It's National Nutrition Week (11 -  17 October) so we caught up with Emilie Croisier, Dietetics PhD student, whose research is examining the role of nutrition in the prevention and management of symptoms associated with cancer treatment.
What inspired you to undertake a PhD?
Contrary to most inspirational career stories you hear about, doing a PhD was not something I had dreamt about since I was a small child. It also wasn't something I really considered in my undergraduate exercise and nutrition studies, nor did it cross my mind during my research project as a dietetics student. Whilst research did appeal to my love of problem solving and critical thinking, it wasn't until the day of my research presentation (the last piece of assessment before graduation) that an opportunity for a PhD was discussed and I jumped on it! Sometimes the best decisions are the ones you don't overthink or over plan too much!
What are your key research interests?
The role of nutrition in oncology will always be pertinent and topical. I'm interested in dietary interventions that help with symptom alleviation and prevention; and ultimately improve quality of life and reduce rates of malnutrition which is very common amongst patients going through cancer treatments.
Food plays such a multi-faceted role in these patients lives; and is highly valued for its therapeutic abilities. It's where I think collaborating with them can bring the biggest impact in terms of giving back their autonomy as they go through treatment and even after. Survivorship is becoming increasingly important and something I am also very passionate about in my research.  
What is your PhD research project about?
Evaluating the clinical and nutritional implications of patients undergoing pelvic radiotherapy and the role of dietary fibre in improving GI side effects resulting from these radiation treatments.
What do you enjoy most about being a PhD student?
I've been a full-time student at UQ for the past 7 years and whilst that has been a consistent part of my life, doing a PhD is definitely a major step up in all aspects of academia and independent learning. What I've enjoyed about this journey so far is perhaps the multitude of challenges that are thrown your way, whether or not you are ready or prepared. With these challenges comes a lot of learning curves and growth. It has shown me that I am very capable of dealing with these hurdles and pressures. Doing a PhD has given me an assortment of skills, including ones I can use outside of academia such as time and project management, networking, presenting, teaching, and looking at the 'bigger picture'.
What is one piece of advice you and would give to someone thinking about studying a PhD?
My key piece of advice would be to consider what aspects of research you enjoy and how this aligns with your lifestyle. What is your ultimate goal? This is important to consider when making a decision as big as taking on a PhD for the next 3-4 years. Research requires a lot of time, perseverance, discipline and motivation. It's a major investment on your part, and it also plays a very influential role in shaping your career and providing a stepping stone to future possibilities. Make sure you are fully aware of the setbacks and the challenges that may come with research and consider if you are capable of handling this.
What three words would you use to describe the life of a PhD student?
I'm so tired.
What do you like to do in your spare time when you are not working on your PhD?
I'm usually thinking about my PhD in my spare time – but I'm working on putting in some healthy boundaries, otherwise I do enjoy going for weekend adventures, trail runs, attending my weekly runs, practicing aerial silks and brunching followed by relaxing naps.
What are three words your fellow PhD students would use to describe you?
Abnormal eating patterns.
Where do you see yourself in 10 years?
I'm hoping to still be at UQ. It's been a big part of my life for the past 7 years and I'm not sure if I can give it up quite yet! I'm not sure if St Lucy's could manage without their loyal coffee customer. I am hoping to be working part-time as a clinical dietitian at the hospital and part-time as a researcher or lecturer. In my opinion, it's combining the best of both worlds! Research has helped me grow as a clinician, especially in terms of giving me the skills to evaluate and understand the evidence base that underlies our care at the hospital. It has also provided me the opportunity to contribute to developing improved models of care based on the findings of my research.