Movement is for everyone and the benefits of movement to our physical and mental health are far reaching.
This is the message central to the theme of this year's Exercise Right Week: 'Movement is Medicine'.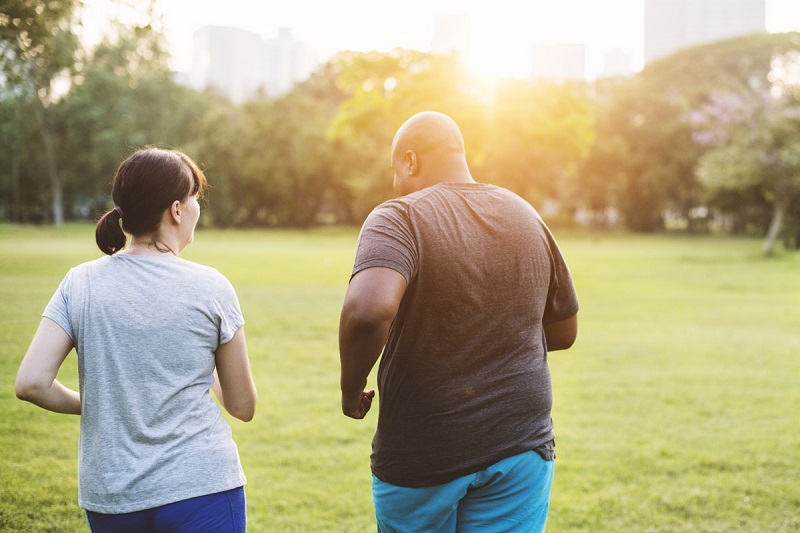 Dr Emma Beckman, an Accredited Exercise Physiologist and lecturer in the UQ School of Human Movement and Nutrition Sciences, said there are many health benefits of an active lifestyle but that it was important to seek out the right exercise professional for advice.
 "Exercise and physical activity reduce the risk of developing chronic diseases like cardiovascular disease, diabetes, asthma and some cancers, and can help manage musculoskeletal conditions like back pain or joint pain.
"Cardiorespiratory fitness in particular is so important for health and longevity that leading physicians in the USA have called for it to be measured in routine check-ups as a vital sign.
"Exercise and physical activity are also effective in protecting against and managing mental health conditions like depression and anxiety; and are vital for brain health by reducing the risk of developing dementia or Alzheimer's disease.
"The more we learn about the human body and mind, the more we realise how important being physically active is for all aspects of our health. Our bodies were designed to move and without movement we put our physical and mental health at risk."
Dr Beckman said that it was important for Australians to understand that exercise and physical activity is for everyone, regardless of age, weight, background or health status.
"You don't have to be young, fit, and in perfect health to be able to do exercise or be physically active," she said.
"You also don't have to love running long distances or spend hours in the gym to accomplish your health and fitness goals.
"Physical activity can include regular daily activity such as walking your dog, gardening, or simply carrying your grocery bags from the car to the kitchen; and exercise could be in multiple forms such as yoga, jogging, strength-training, swimming, or dancing."
While movement is for everyone, Dr Beckman said it was important to remember that everyone has individual needs.
"If you already have a chronic medical condition such as diabetes or heart disease, these are conditions that would benefit from exercise, but they really require expert advice from a qualified exercise professional," she said.
"An Accredited Exercise Physiologist would be well placed to help create a management plan for your illness and help you to be physically active.
"There is so much conflicting information on exercise out there that it's essential to find an expert that can individualise exercise specifically for you and your unique needs."
Exercise Right Week (25-31 May 2020) is supported by Exercise and Sports Science Australia, the accrediting body of sport scientists, exercise scientists, and accredited exercise physiologists in Australia.
Find out more about studying exercise and sports science at UQ.