HMNS Personal Training Service – The COVID Version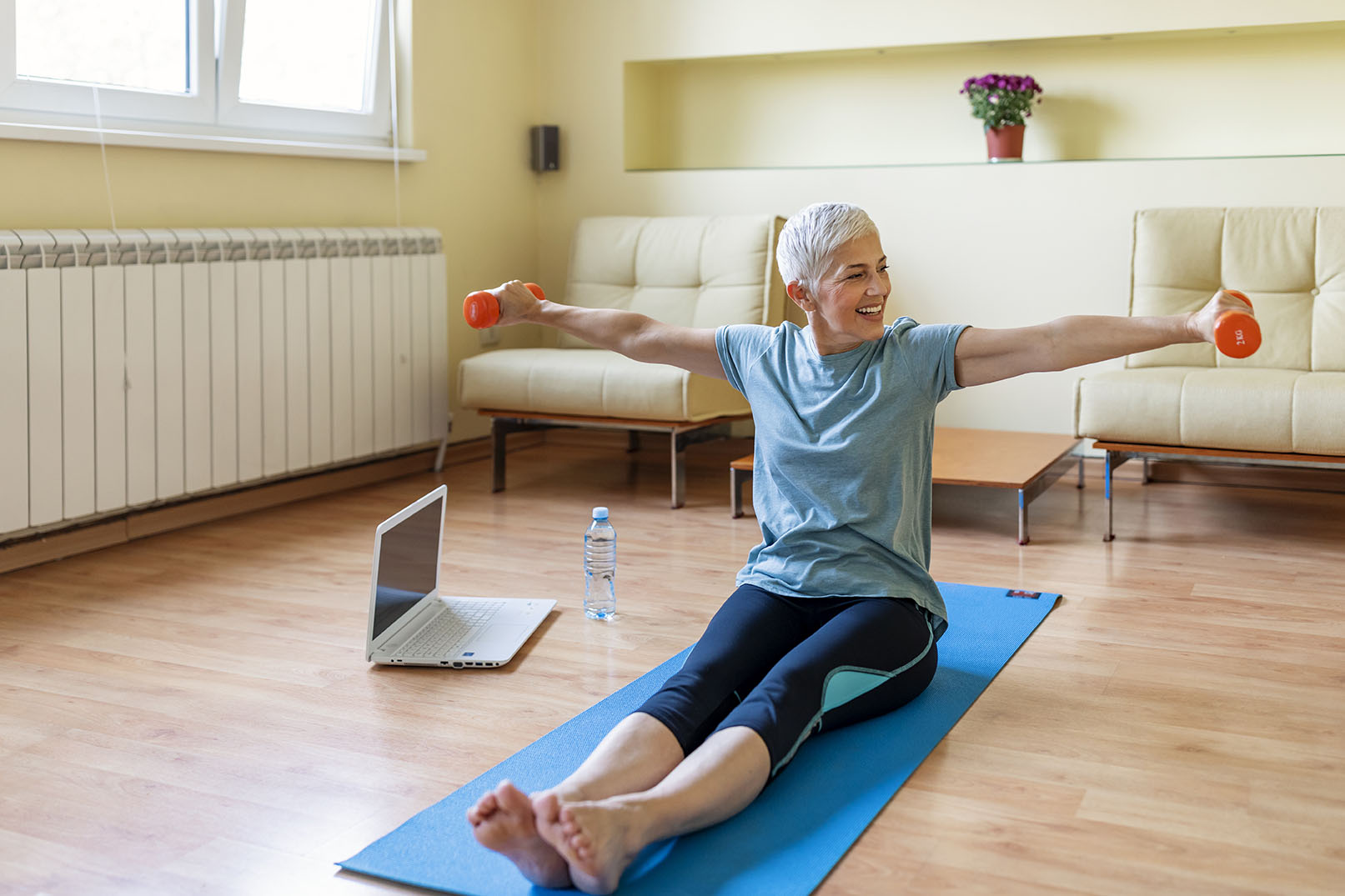 Do the social isolation requirements have you cooped up at home?
Too close to the fridge and too far from the gym?
Finding that google isn't the most motivating personal trainer?
Unsure what you should be doing to stay physically active?

We're here to help!
The Human Movement and Nutrition Sciences (HMNS) Personal Training Service has run for the past 7 years and is highly popular among members of the UQ community.  This year COVID has thrown a curve-ball but we have responded and are very excited to present to you the COVID version of this popular service – entirely on-line! So, whether you have been with us before or you are a new face going crazy in isolation, here is our plan for you…
Overview
We have THREE options for services this year:
Individual Personal Training
Group Personal Training
Individual AND Group Personal Training
All of these have been adapted so they can be delivered online, with the aim of making the service better than ever.  The main adaptations are:
Old Service

COVID Version

Aim: The aim of the service is to assist individuals who are  currently insufficiently active for good health in a way that is safe, effective and sustainable.

Aim: Same

-but even more important in this changed, unfamiliar environment

Setting: HMNS gym

Setting: In the comfort of your own home - or closest park or safe outdoor space! 

Delivery mode: Face-to-face

Delivery mode: Over zoom (no licence needed – just a standard internet connection and webcam)

Number of sessions: 8 x 1hr individual exercise sessions over the course of the semester, and 8 x 1hr group sessions (optional)

Number of sessions: More!

-16 x 1hr individual exercise sessions (double last year!). If you take on the Group Option, 16 x 1hr of these (more than double last year)!

Supervision & Delivery: The service is delivered by our friendly, enthusiastic 2nd-yr undergraduate students under the supervision of an experienced practicing  Accredited Exercise Physiologist or Exercise Scientist 

Delivered by: Same

-but done via zoom

Session times: Morning and Afternoon every weekday

Session times: More choice!

-We have expanded the options and made it more likely that you can a time that suits you perfectly.

Assessments: Conducted in our lab at the University of Queensland

Assessments: Supervised self-assessment using equipment you have at home so you can continue to monitor progress even after the program finishes.
In summary, more sessions delivered in an innovative way where and when you need it most! If this sounds like a service you and/or your friends would be interested in, please read on! 
Who is eligible for the HMNS Personal Training Service?
One of the key educational aims of the HMNS Personal Training Service is to provide students with an opportunity to work with clients who are not currently physically active – our students need the opportunity to develop the skills required to help inactive people become active. Therefore, you will be eligible for this service if:
You are currently insufficiently active for good health* 
You are NOT wanting sport-specific training (e.g. competitive weight lifting or a triathlon)
You do NOT want a treatment or rehabilitation program for a specific condition or injury (e.g. chronic low back pain, ACL tear, Type 2 Diabetes, Stroke). 
*Australian Guidelines recommend that, for good health, people should complete 30 minutes of moderate-intensity activity at least 5 times per week AND you do muscle strengthening activities at least 2 days per week.
1. Individual Personal Training
What does the individual personal training service include?
The below features are all included in the package for Semester 2, 2020.
All clients will receive (via online teleconferencing):
2 x Fitness Assessments (Pre- and Post- Training), as well as a full written report explaining your results. [Note that, in the absence of our state-of-the-art lab, we have developed a simple but informative supervised self-assessment that will help us track your progress]
16 x Personal Training Sessions (two per week, morning and afternoon sessions every weekday on offer!)
Scientifically based health information, giving you the tools to empower yourself on your own personal health journey.
When does it run?
Start: First assessment in the week starting August 10th 2020
Finish: Week ending October 30th 2020 (so you will be heading into summer in good shape!)
Week 1: Initial Assessment Session
Weeks 2 - 9: Personal Training Sessions (2 per week, 1 that is directly supervised by an Accredited Exercise Physiologist or Exercise Scientist and 1 that is approved by the Supervisor but organised by you and your student at a convenient time for you)
Week 10: Final Assessment Session
What does it cost?
For 18 one-on-one sessions, this costs $180 this is ONLY $10 per session! Well below commercial gyms where the same service can cost in excess of $700!
2. Group Personal Training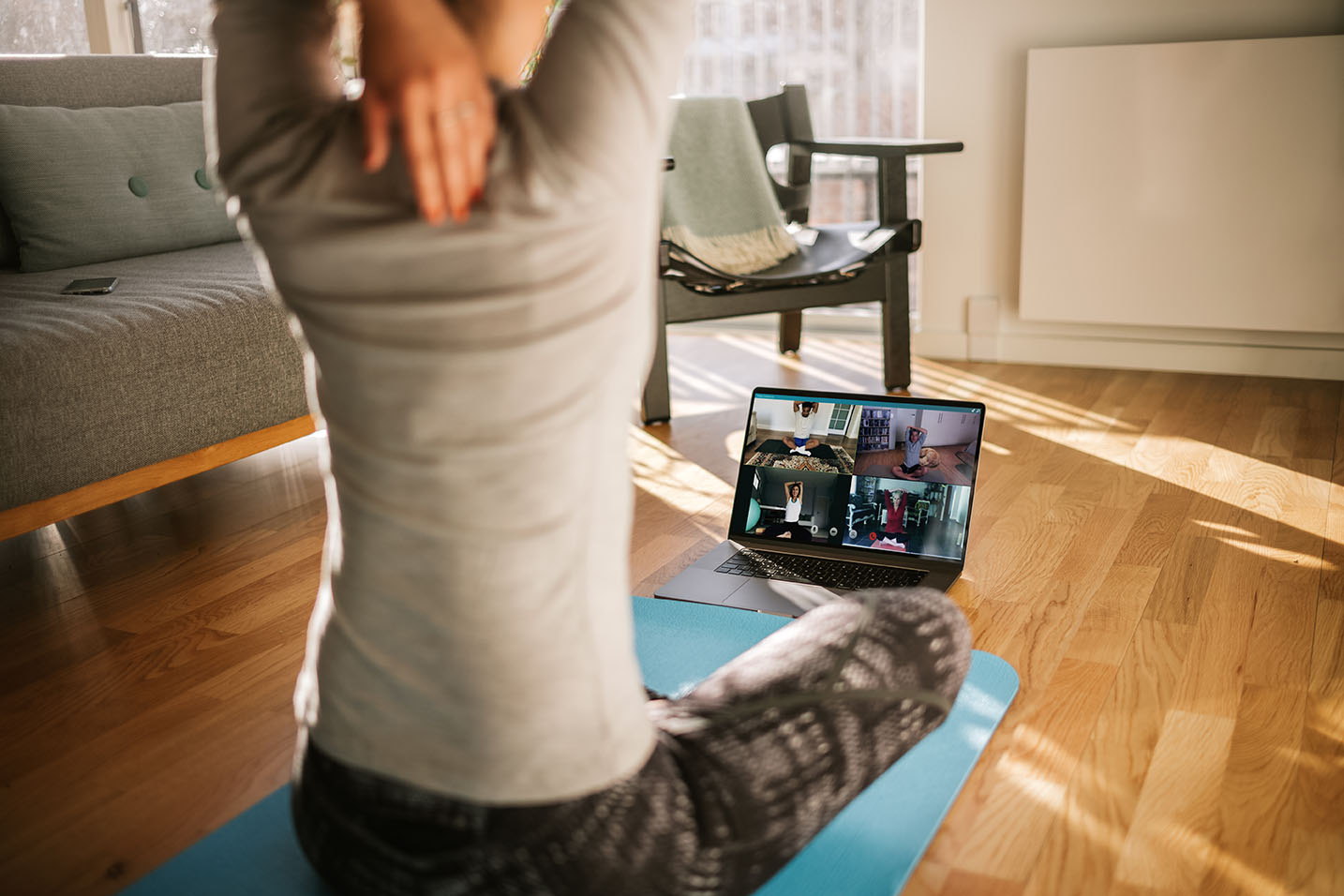 If you are feeling socially isolated and would like the opportunity to hang out with friends virtually while exercising or would like to meet some new people, this is for you!  We are offering a group training package that includes 2 group training sessions per week. If you are signing up with other people you can select to sign up with friends so you are guaranteed to see them in your sessions!  The session times you select will be yours each week so you will never miss out on a session. 
These sessions are a combination of Boot Camp and Circuit classes and will be suitable for those who enjoy a group training environment. Educationally they provide our students with an important opportunity to work with groups. They are run by different students each time (supervised by an Accredited Exercise Physiologist or Exercise Scientist), but will give fantastic variety of exercise, great support with other trainees of the program and help build on your fitness each week.
Where is it done?
In your own home - or closest park or safe outdoor space.  This will be entirely run online so you are able to exercise wherever is comfortable for you!
When does it run?
The group training sessions will run from the week of the 23rd of August to the week ending the 23th of October.
What does it cost?
For 16 group-training sessions this costs $100, this is less than $6.50 per session!
Group Session Times
For group training sessions we are offering sessions at 7am and 6pm every weekday*
*Please note some timeslots may be removed/added depending on client interest and student enrolment numbers.
3. Individual AND Group Personal Training
Can I do both? I am glad you asked. The answer is "Definitely!". In fact we have a special price for people that are keen to get the individual AND the group experience and for $50 extra ($230 total - save $50!!) you can add 2 group training sessions per week to your schedule!
In summary, you get a total of 32 exercise sessions plus and initial and final fitness assessment!
2 private training sessions per week
AND
2 group training sessions per week
This is the best option for those keen to break that slump that can come from working from home and head into 2021 fitter than ever!
How do I register?
ITS SIMPLE! Just follow this 3 step process:
Step 1: Register your interest by clicking on the "Register Here" button and completing the survey.
Step 2. Select whether you would like individual training, group training or both.
Step 3: Your registration will be screened to assess eligibility.
Eligible clients will be notified within a week of registration.
Please Note: Registering your interest does not guarantee you a place in the program. Registration will be assessed in the order of which they are received (ie. first in first served). There are limited places so please register early to avoid disappointment. 
Applications close 9th August 2020
You will be advised of the outcome of your application via email by no later than 31st of July 2020. Session times and payment will be confirmed by that time.
For enquiries, please contact hmns.pt@uq.edu.au
On Behalf of the HMNS Personal Training Service Team 2020.