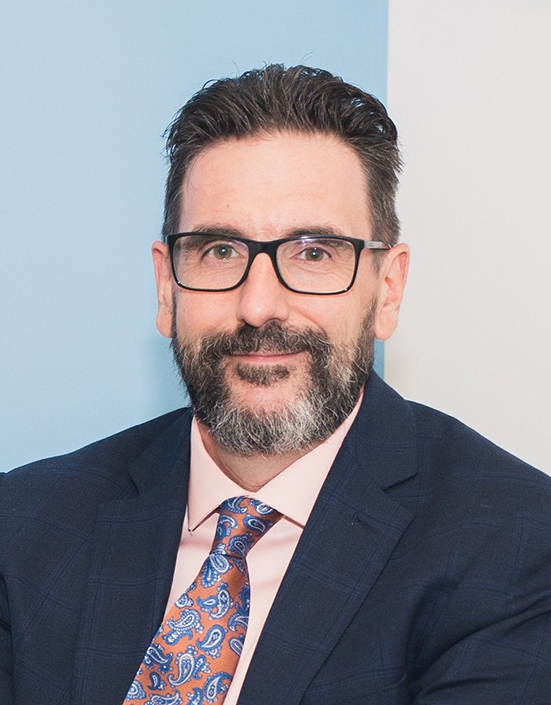 The UQ School of Human Movement and Nutrition Sciences has welcomed Professor John Cairney as new Head of School.
Professor John Cairney is an academic leader in the field of paediatric exercise medicine and child health research and is particularly well-known for his work on developmental coordination disorder (DCD) and its impact on the health and well-being of children.
He brings to UQ a strong track record of multidisciplinary research, involving epidemiology, population health, kinesiology, psychiatry, social psychology, and paediatric exercise medicine. His broad interest is in the association between physical activity and health (physical and mental), with a specific interest in the role that physical activity plays in the health and quality of life of children with chronic disease.
Faculty Executive Dean Professor Bruce Abernethy said Professor Cairney's appointment is an important addition to the Faculty's growing collective of world-class scholars, educators and clinicians.
"I'm delighted to have someone of John's international standing and inter-disciplinary skill set to join the University and look forward to his contribution both to the leadership of the School through its next phase of development and to the faculty more generally," Professor Abernethy said.
Professor Cairney is currently President of the North American Society of Pediatric Exercise Medicine and has also held several positions that have allowed him to influence policy development in Ontario. From 2012-2015, he co-led the evaluation of the multi-ministerial Children's Mental Health Strategy, and since 2013 he has been the Scientific Lead of the screening arm of the Special Needs Strategy for Children in Ontario.
He is also an Adjunct Professor in the Departments of Public Health Sciences and Psychiatry at the University of Toronto and Department of Family Medicine at McMaster University and a core scientist with the Offord Centre for Child Studies, CanChild Centre for Childhood Disability Research at McMaster University, and the independent Institute for Clinical Evaluative Sciences.
Professor Cairney completed his PhD studies at the University of Western Ontario and has held academic appointments at Brock University, the University of Toronto and McMaster University before his current role.
He has held, among other research leadership positions, a Canada Research Chair in the Department of Psychiatry at the University of Toronto, and a Professorship in Child Health, and subsequently a Research Chair, in the Department of Family Medicine at McMaster University.
Professor Cairney has been the recipient of ~$A17 million in research grants as a principal investigator and has some 250 published works with a Scopus h index of 42.
He is the Editor/Author of four books, Mental Disorder in Canada: An Epidemiological Perspective (with Dr David Streiner); Health Measurement Scales: A practical guide to their development and use (with Dr David Streiner and Dr Geoff Norman); Developmental Coordination Disorder and Its Consequences; and Immaculate: A history of perfect innings in baseball.