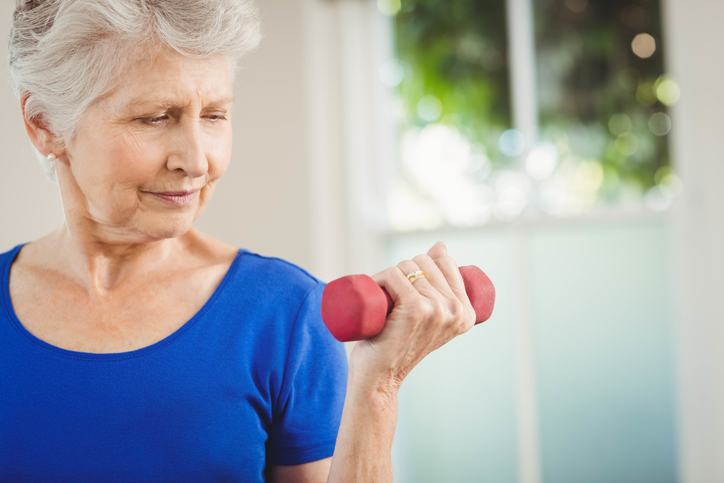 Exercise may help improve brain health and prevent dementia, but what form of exercise is the most effective?
That question is the focus of a study in The University of Queensland's School of Human Movement and Nutrition Sciences.
Professor Jeff Coombes and his research team are part of a $2 million international study to find out what type of exercise is best for brain health in older adults with memory problems.
"This will be the first direct comparison of three very different kinds of exercise to improve memory and thinking abilities in older adults," Professor Coombes said.
"More than 500 people over the age of 60 will be recruited across Australia and Canada.
"We're seeking people who are concerned about their memory or thinking abilities, but are able to complete daily activities independently. 
"They will be randomly assigned to one of three different exercise groups: aerobic training, strength training, and balance and mobility training."
Participants will exercise three times a week for 12 months under the supervision of an Accredited Exercise Physiologist.
They will also undergo assessments of their memory, physical function, body composition and blood vessel function.
Exercise sessions will last between 30 and 60 minutes, and will take place at research sites in Durack or Toowong.
Professor Coombes said volunteers in the trial would benefit greatly from taking part.
"This is a wonderful opportunity to get a free personal trainer for a year and at the same time contribute to understanding more about what type of exercise is best for the brain."
For further information please visit https://braintrainingstudyuq.webs.com or contact Rachael Skinner, r.skinner@uq.edu.au, 0499 277 000 to discuss your suitability for participation.
Media: Dani Nash, UQ Communications, habs.media@uq.edu.au, +61 7 3346 3035, @UQhealth.