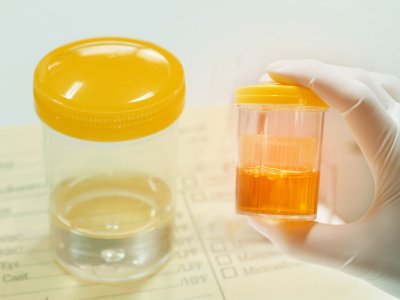 Wanted: your urine is needed to help University of Queensland researchers make a splash in science by flushing out the relationship between nitrate in the diet and disease.
Nick McMahon, PhD candidate in the UQ School of Human Movement and Nutrition Sciences, said studying dietary nitrate levels could aid research into cardiovascular disease, diabetes and cognitive function.
"Foods that are naturally rich in nitrate, like spinach and beetroot can provide a variety of health benefits, from widening and protecting blood vessels through to lowering blood pressure," Mr McMahon said.
"Dietary nitrate has been shown to elevate blood flow to the brain, enhance cognitive function, and improve response accuracy and reaction times.
"Further understanding of how much nitrate we have in our diet may help us develop recommendations for dietary intake.
"This could significantly benefit the vascular health of those who need it most."
Nitrate in the diet has already been linked to improved endurance in athletes, and researchers want to widen their focus.
"Initially dietary nitrate intake research considered its impact on sports performance and optimal dosing strategies," Mr McMahon said.
"The research is now expanding to find ways to improve the quality of life and wellbeing for our ageing population."
The research team is looking to recruit people aged between 18 and 54 who exercise at least 2.5 hours each week.  
Volunteers will visit the UQ St Lucia campus to have their blood pressure, weight and height measured and receive urine collection equipment.
Participation takes one week and involves recording food intake for three days online and collecting a 24-hour urine sample to return to the exercise clinic.
Volunteers will also receive three free dietary assessments, be given advice on improving their nutrition and go into the draw to win one of three $50 gift vouchers.
To participate, visit the website or email n.mcmahon2@uq.edu.au.
Mr McMahon's research is being conducted in collaboration with Dr Michael Leveritt of UQ, Dr Toby Pavey of the Queensland University of Technology and Associate Professor Ben Desbrow of Griffith University.
Media: Nick McMahon, n.mcmahon2@uq.edu.au, +61 7 3365 6983, @NFMcMahon; Dani Nash, UQ Communications, dani.nash@uq.edu.au, +61 7 3346 3035, @UQhealth.