SHMNS and SHRS 1st years' Lawn Party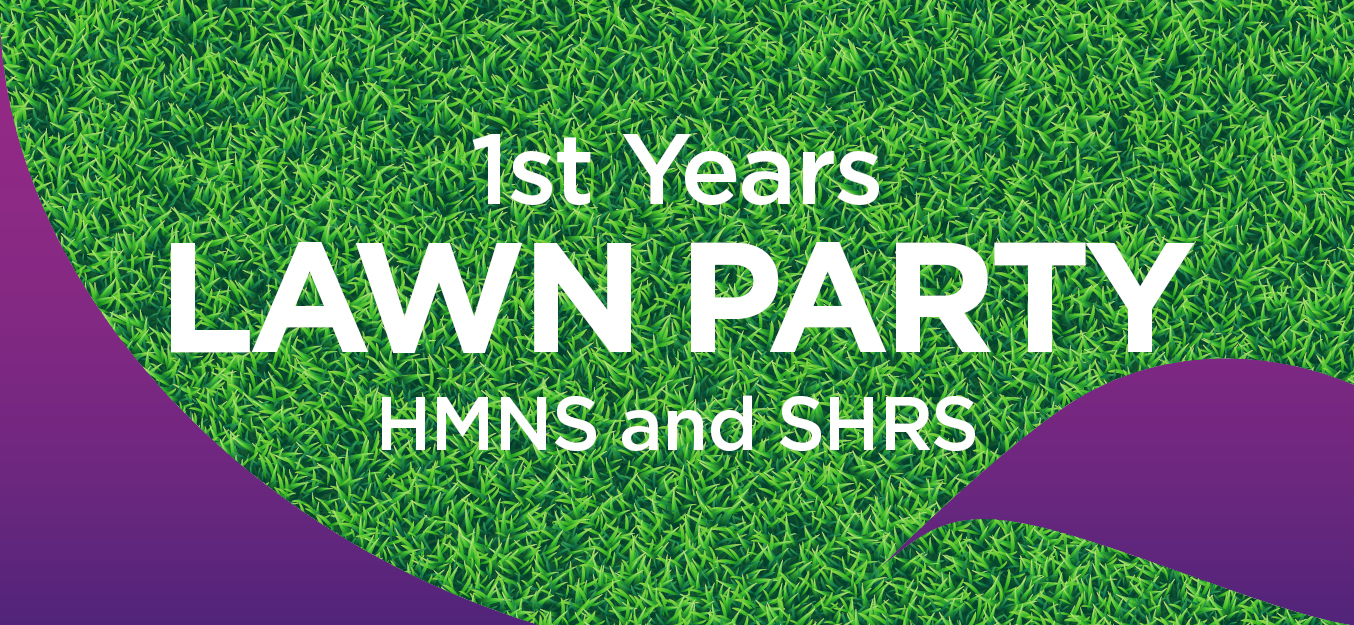 Welcome to our first year School of Human Movement and Nutrition Sciences + School of Health and Rehabilitation Sciences students!
We're kicking off 2021 with a 1st years' exclusive LAWN PARTY!
Grab some FREE food, play lawn games, connect with friends, and meet other students studying your program and other health programs at UQ.
Make the most of your 1st year experience and join us for a fun afternoon on the lawn!

When: Thursday 25 March 2021, 15:00 - 17:00
Where: UQ Alumni Court / Great Court
What: Lawn games (Bocce, Quoits), Music, Fun!
Food: Free food and drinks
 
Please register your attendance by 5.00pm Monday 22 March.
 
Requirements: Bring along student ID card
 
Important information to ensure the safety of all event attendees:
• Due to safety reasons and in line with current guidelines, registration is essential for this event.
• Stay at home if you are unwell or have a cough, fever, sore throat, fatigue or shortness of breath.
• If you become unwell during the event, please let the event organiser know as soon as possible.
• Maintaining physical distancing is your responsibility.