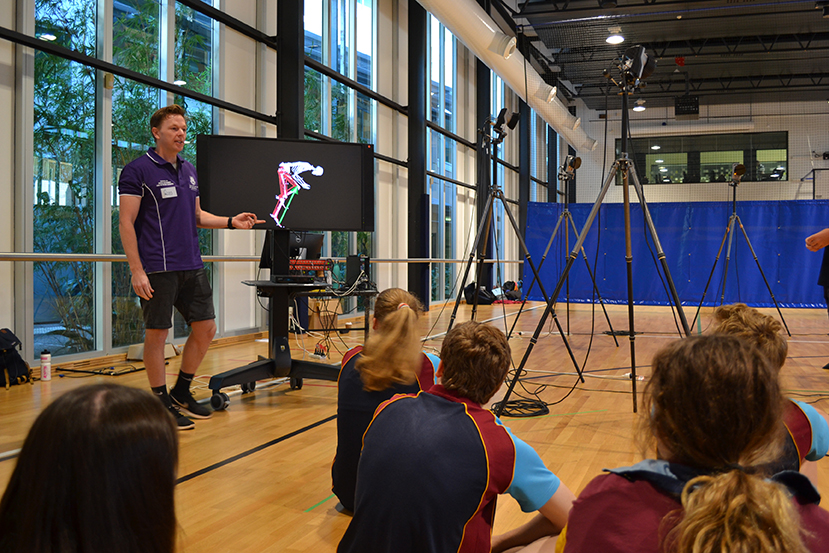 The University of Queensland, School of Human Movement and Nutrition Sciences is celebrating National Biomechanics Day by offering HPE Teachers and senior high schools the opportunity to take part in a variety of exciting and inspiring biomechanics activities and demonstrations.
This FREE event is an initiative of the UQ Centre for Sensorimotor Performance and aims to educate students on the fun, innovative, and enjoyable science of biomechanics.
Biomechanics is the fundamental example of STEM and STEAM educational initiatives. It combines Science, Technology, Engineering, Art, and Mathematics into one awe-inspiring, jaw-dropping, human enhancing, creative endeavour.
National Biomechanics Day has been celebrated in schools all across America since 2016 and was only first recognised in Australia last year. Biomechanics Day 2018 was a huge success at UQ and we anticipate this year's event to be even more astounding in its scope and educational outcomes. 
More about the 4th Annual American National Biomechanics Day.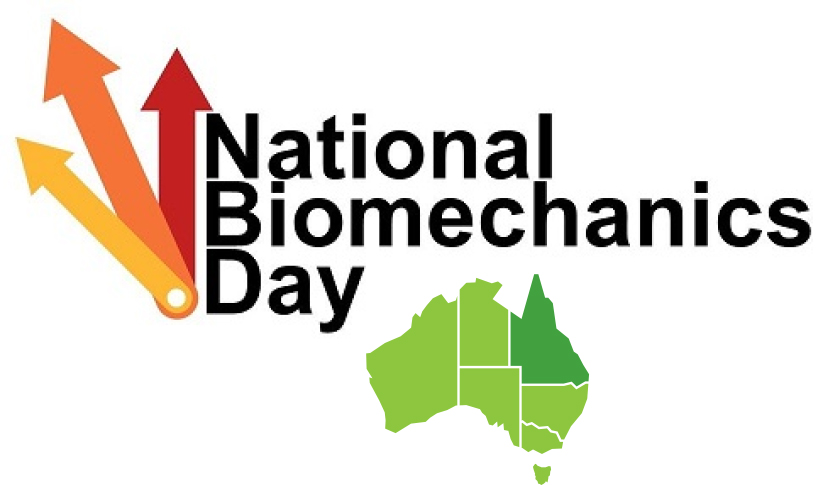 The Tortoise and the Hare - What you did not know:
'Everyone has heard the story of the Tortoise and the Hare many times over. Parents tell their children about the boastful Hare and how his overconfidence lost him the race. Coaches tell their athletes about the commitment of the Tortoise, explaining that the battle is never lost until you have reached the finish line. This is a truly inspiring story that moves us all. But what many people do not realise is that there is a third character in this story. Let me tell you about the real hero, Larry the Biomechanist Beaver.' Read more. 
UQ National Biomechanics Day -Thursday 4th April, 2019
Time:
Morning session: 8:45am (for 9:00am start) till 11:45am
Afternoon session: 11:00am (for 11:15am start) till 2:00pm
A light morning tea will be provided for both sessions.
Location:
UQ School of Human Movement and Nutrition Sciences, Blair Dr, Human Movement Studies Building (26B), St Lucia.
Please gather students on level 1 foyer of the Human Movement Studies Building (26B) where staff will meet you. 
Parking and Assembly:
Large charter buses must park off campus but can load and unload students outside the UQ Aquatic Centre in Blair Drive.  Mini-buses (not > 22 seats) can park in the Psychology Carpark at the rear of the Connell Building (26) if they fit otherwise they will have to park off campus. 
Preparation of Students:
Students to bring a water bottle as some activities may require being physically active.
Students to wear running shoes, shorts (or equivalent attire allowing for free movement) and t-shirt (active wear).
Other information:
No food and drinks (except for water bottles) in the labs.
We request that students do not touch anything in the labs unless instructed to do so.
Showers, toilets and a drink fountain are available within the building.
Most activities will be of light – moderate intensity however one task will involve participants to do short (10-20s) high resistance cycling.
Most importantly, students MUST let their excitement for biomechanics get the better of them – so we absolutely love involvement, questions, competitiveness and sportsmanship in the games!!
Activities:
Below are a few examples of the types of activities which the students will experience on the day. 
Impulse & Kinematics Station
Students will learn all about ground-reaction forces, contact time and impulse in a fun and challenging way. The aim of this game is to reduce forces applied to the body to minimise risk of injury. Schools will compete against themselves, against other schools in Queensland and even nationwide! Who will win the first ever title of "Australian National Biomechanics Day Champion"?
The study of movement patterns within biomechanics is of high importance. How do humans and animals move during certain tasks and how can we optimise these movements? 3D motion capture provides us with the possibility to measure, recreate, and analyse motion in 3D. Experience the world of motion capture technology at UQ as it is used in biomechanics, game development and animation movie creation.
Power Station
High power outputs are key in many sport performances, but also plays an important role in healthy aging, and rehabilitation settings. At this station students will learn how we can use biomechanics to study cycling power and cycling performance … or was it toasting bread that we are aiming for?
What determines power? How can we optimise technique and strength training programs to develop task-specific high power outputs. Challenge yourself and your peers in our powerlifting activity and learn all the mechanistic constraints that apply to our body in reaching high power outputs.
Muscle Force & Neuromechanics Station
At this station we will dig a little deeper in how we are able to move, perform certain tasks and optimise performance. We will take a closer look at the motors that drive movement, the muscles. The constraints that limit power outputs during movement are discussed in more detail here. Experience for yourself how there is a trade-off between force and velocity, force and muscle length and how (adjusting) moment arms can influence muscle work and overall movement outcomes. And then there is the mysterious functioning of our brain... could that be involved in movement control as well? You will find out soon enough... at our 2019 National Biomechanics Day!
Plus much more!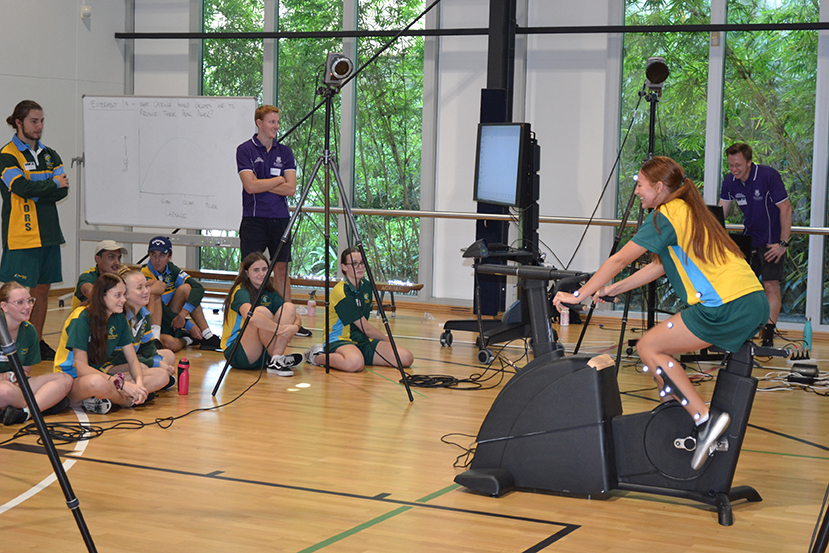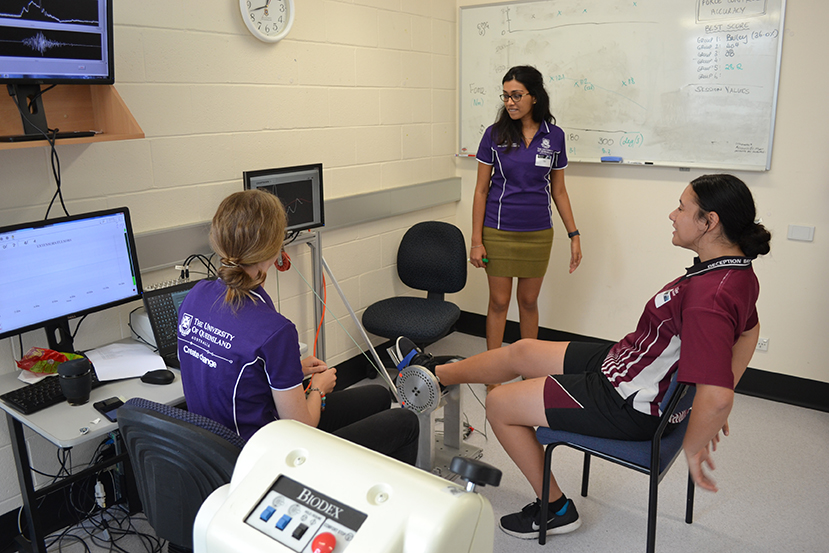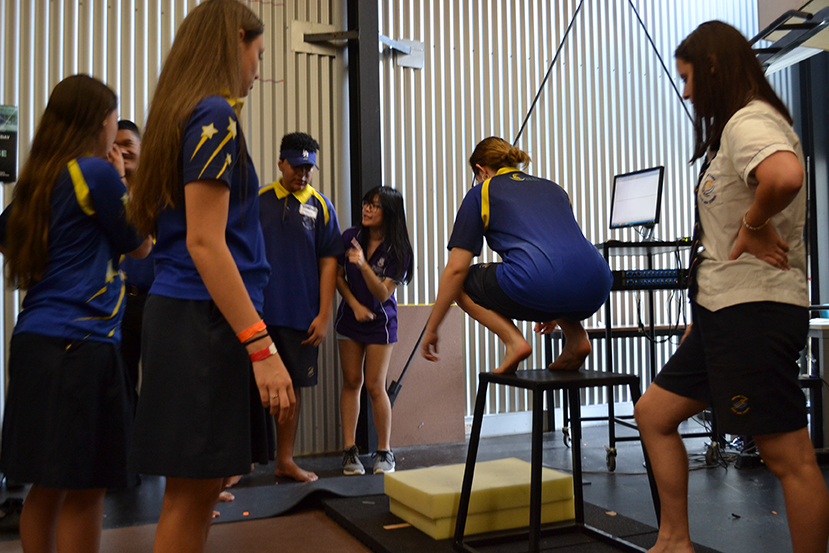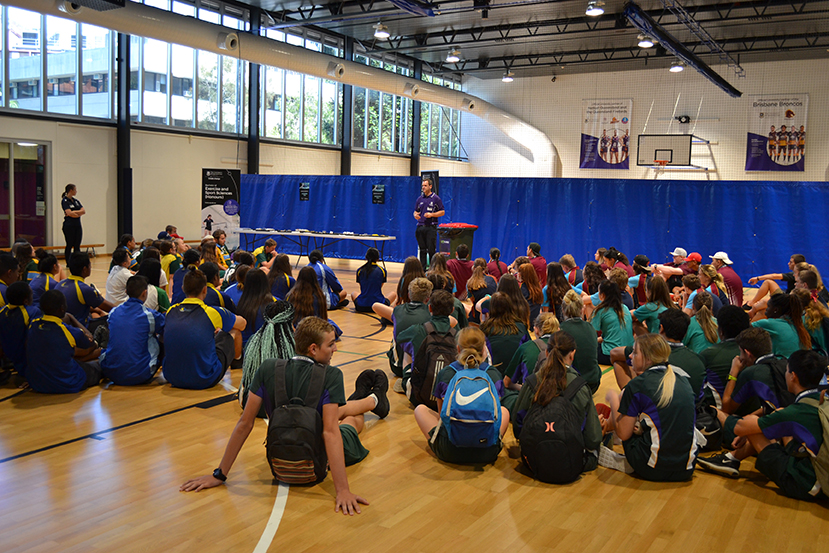 About biomechanics at UQ:
At UQ, we aim at integrating neurophysiology and biomechanics (neuromechanics) to investigate the control of human movement. Using methods such as electromyography, nerve stimulations or inhibitions, we seek to understand fundamental concepts of muscle functioning. We examine the normal structure and function of human muscles and compare this to different populations where movement is restricted for different reasons (e.g. cerebral palsy, elderly populations). We are using innovative ultrasound techniques to examine muscle structure as well as how the muscles change length as they contract during different tasks (e.g. walking, jumping cycling). Combining this information with measures of how the body moves, how much force is produced and when the muscles are activated, we can gain a clear picture of how both normal and abnormal muscle functions.
Contact:
Dr Jeroen Aeles: j.aeles@uq.edu.au